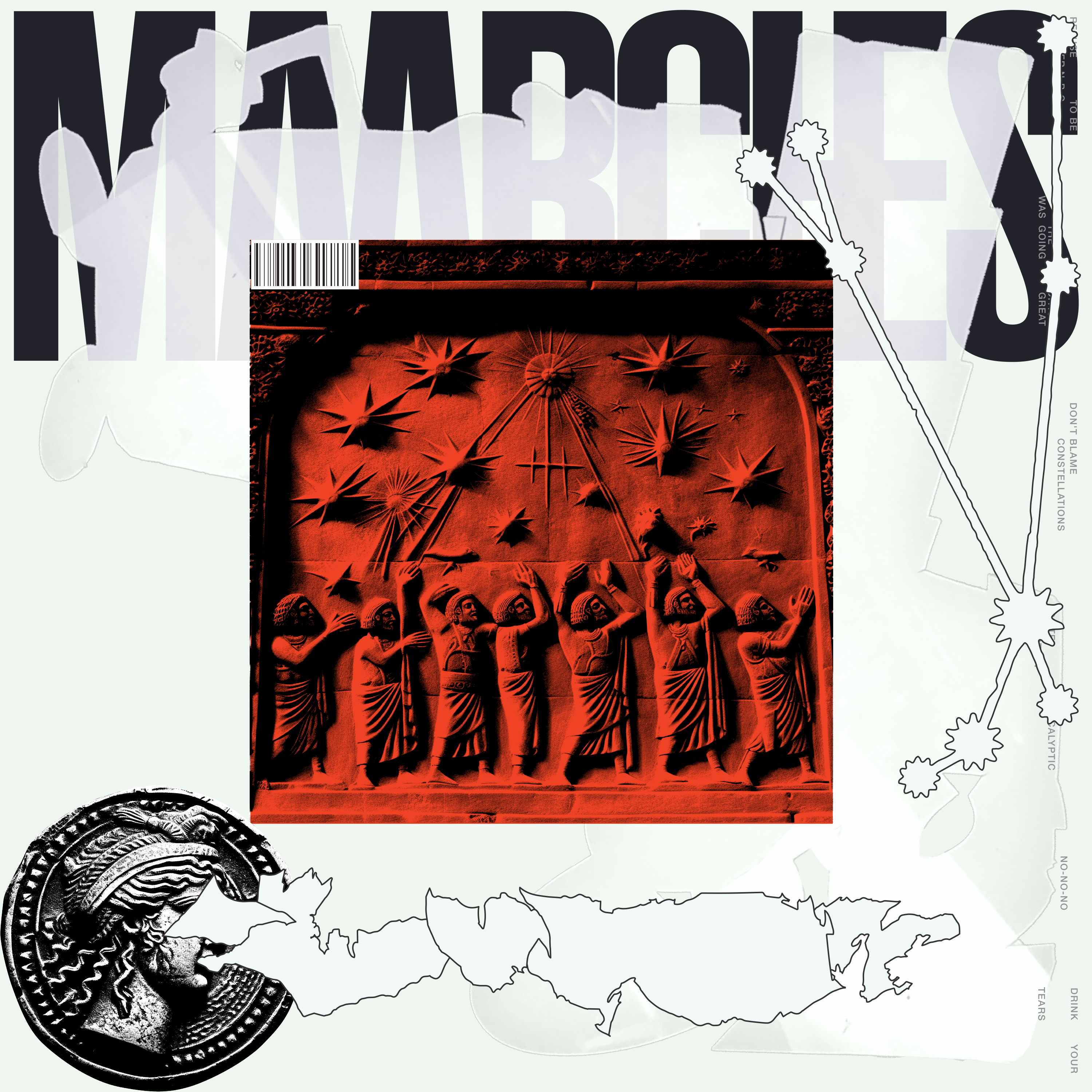 MAARCHES is a PROJECT by ADAM R GARCIA (LA) and MEDIUM ZACH (MPLS). — MASTERED by ALEC NESS (MPLS) with DESIGN by ADAM R GARCIA & VANCE WELLENSTEIN (NYC) ︎︎︎
︎︎︎MAARCHESMUSIC@GMAIL.COM ︎︎︎INSTAGRAM.COM/_MAARCHES
TRACK 1.
I*R*L (SLEEPWALKING)
IRL IS NOTHING LIKE MY DREAMS, SO BABY PLEASE LET ME GO BACK TO SLEEP.
TRACK 2.
SYNTHESIZE
THE AUDITION WAS GOING GREAT 'TIL I FORGOT MY NAME.
TRACK 3.
CLASSIC ARIES
I DON'T BLAME CONSTELLATIONS FOR THE FATE THAT I'M MAKING.
TRACK 4.
EXQUISITE COLLISION
A MOST DELICIOUS DEPICTION OF A POLITE APOCALYPTIC PREDICTION
TRACK 5.
GAIL SONG
NO. NO. NO. NO. NO. NO. NO. NO. NO. NO. NO. NO. NO. NO. NO. NO. NO. NO.
TRACK 6.
HERA
NEVER GET UPON YOUR KNEES, NEVER LET THEM SEE YOU BLEED.